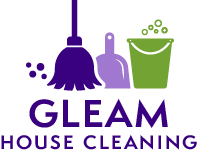 Vacation Rental Cleaning
Suffolk • Portsmouth • Chesapeake • Virginia Beach • Norfolk • Hampton
Gleam House Cleaning is a vacation rental cleaning service that is perfect for people who don't want to clean their rental property themselves. We offer professional cleaning services that are thorough, efficient, and fast enough to limit downtime between guests.
Get an Estimate
Save Money and Free Up Your Time for Vacation Rentals
Hiring a cleaner to tidy up your vacation rental saves you time and keeps your guests happy. It can also save you money. And, the better your place looks, the more likely you'll get repeat guests and great reviews!
Gleam House Cleaning is a licensed and insured vacation property cleaner that knows to look for damage or missing items and can report a problem immediately following a guest's departure.
We bring all the equipment and supplies, which is an excellent service for vacation rental owners! In addition, our hospitality standard cleaning is available for Airbnb, Vrbo, or similar vacation rental properties in the Hampton Roads, Virginia area.
Do I need to pay for vacation rental cleaning? 
Some vacation rental owners choose to do their own cleaning for their properties. While that has its benefits, you may want to ask yourself these questions:
Do I really enjoy cleaning or will I start cutting corners eventually?
Is the property near me so I can make regular visits to clean?
Do I have the time to do a thorough cleaning between guests?
Does my schedule align with the turnover time to clean the property?
Is my time better spent elsewhere in my business?
Can I maintain the cleaning, even in peak season?
Fast turnaround cleaning for your rental property.
Cabinetry
Vacuum/sanitize/dry kitchen cabinets, drawers including shelves and handles.
Appliances
Sanitize, dry the inside/outside of appliances
Countertops
Dust, sanitize, dry countertops
Sinks
Clean, sanitize, dry sink & faucet
Windows & Mirrors
Clean windows, window tracks and sills, mirrors
Floors
Sweep and vaccum rugs/carpet, mop floors
Trash
Empty trash, wipe trash can
Doors
Clean, sanitize, dry doors and jams including patio door
Hardware
Clean door knobs, light switches, light fixtures, power outlets
Baseboards
Clean and wipe all baseboards
Washer & Dryer
Dust, sanitize outside of appliance
Plumbing
Clean, sanitize, dry: tub, shower, toilet